Accounting, Corporate & Personal Tax Planning and Incorporation
Corporate Structuring
Based on your family composition, we advise the best corporate structure to minimize your bottom line tax bill. The best practice for tax planning begins with appropriate corporate structure.
Health Professionals
If you're a health professional entrepreneur (e.g. doctors, psychologist, and pharmacist) with or without partners, we can advise you an appropriate structure for your corporation including shareholding and officers with effective tax planning and in compliance with applicable college guidelines.
CRA Tax & Payroll Audits
We manage CRA tax and payroll audits by acting in a professional and businesslike manner. We will discuss with you, gather and compile all required information to support your claims/returns filed with CRA.
Tax Planning
We provide a full range of tax services from basic compliance to advanced tax planning and reorganizations. We discuss your family structure and identify key tax planning opportunities that minimize both current and future tax liabilities.
About Us
We are dedicated to client satisfaction, and we're ready to use our knowledge and skills to make your life easier while best serving your financial needs. So whether you need help with an internal processes and controls or require assistance with filing your taxes, we're up to the challenge. For more information about our accounting services or to schedule a consultation, call us today.
Get Your Finances Under Control
Arora Professional Corporation, Chartered Professional Accountant offers bookkeeping services, corporate tax planning and income tax preparation, estate planning, CRA audits in Brampton. A good accountant can give you pertinent advice on taxes, accounting systems, corporate structuring, and estate planning. Our goal is to save your valued time and uncertainty by providing reliable, efficient and personalized business accounting and bookkeeping services. The more successful your business becomes, the more difficult it will be to keep the government's tax fingers out of your chequing account. Our team provides valuable experience, knowledge and skill to our wide variety of clients
TAX PREPARATION

BOOKKEEPING

CRA AUDITS

BUSINESS ADVISORY SERVICES
Latest news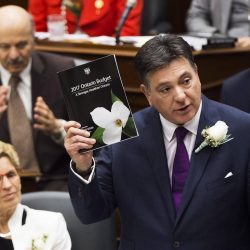 With an eye to next spring's election, Ontario's Liberal government will slash small business taxes as part of $500 million in new investments aimed at easing the transition to the province's increasing minimum wage. Finance Minister Charles Sousa unveiled the government plan in the province's fall economic statement Tuesday afternoon. The corporate tax rate for[…]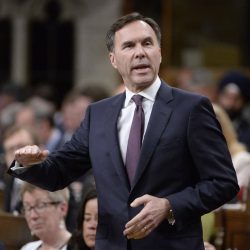 Accountants are busy crunching the numbers for small-business clients who may be affected by Ottawa's proposals to close loopholes these companies use to lower their tax bills. The Liberal government is looking to remove what it sees as a financial advantage people with corporations have compared with salaried employees. Business owners argue the suggested moves are unfair[…]
Previous
Next